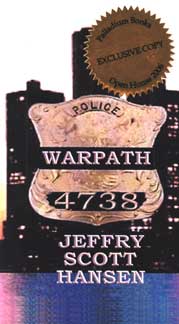 Warpath is a novel by Jeffry Scott Hansen. It is published by Palladium Books to promote the upcoming RPG Warpath: Urban Jungle. An exclusive copy was released in 2006, but the RPG still hasn't come out as of 2016.
Links
https://palladium-store.com/1001/product/warpath-Warpath-A-Novel-by-Jeffry-Scott-Hansen.html
Ad blocker interference detected!
Wikia is a free-to-use site that makes money from advertising. We have a modified experience for viewers using ad blockers

Wikia is not accessible if you've made further modifications. Remove the custom ad blocker rule(s) and the page will load as expected.